About Kenny Ott
Dr. Kenny Ott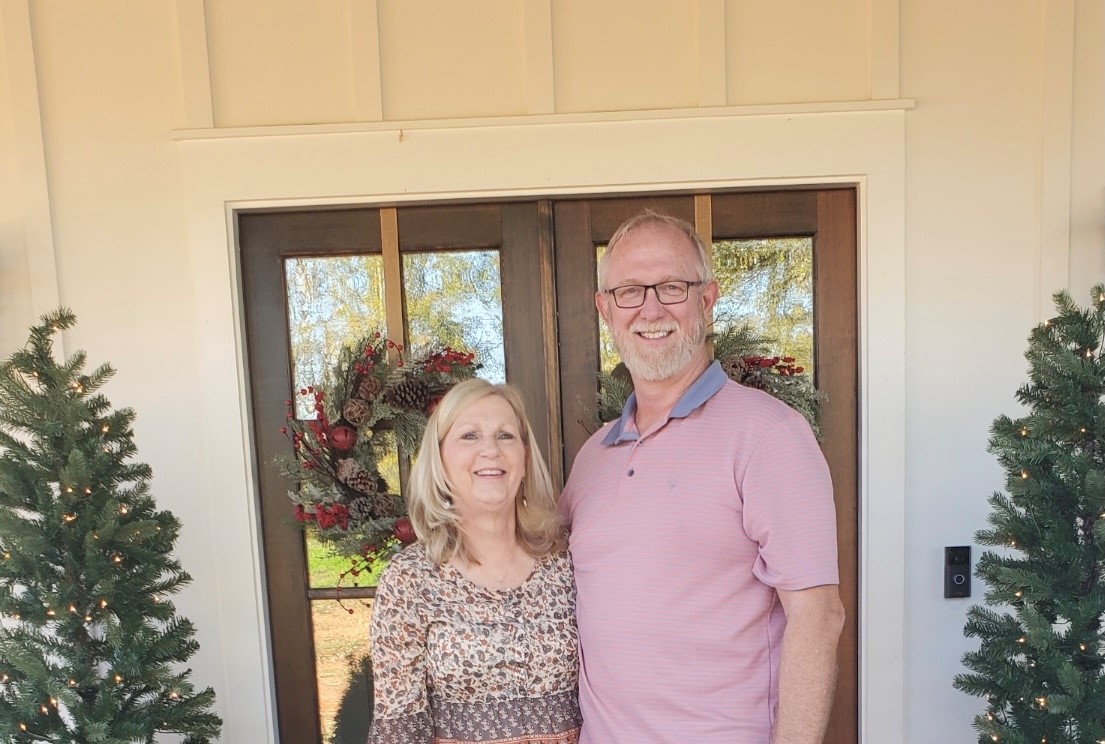 Greetings and thank you for checking out our website!
Even though I have only been at Canton FUMC for a short time, I am already in love with this church and this community. I am also excited about what God is going to do in us, with us and through us.
I was born on July 3, 1960 in Gadsden, AL to Kenneth Vernon Ott and Judie Minshew Ott. The greatest stabilizing force and spiritual influence in my life was my maternal grandmother and I have no doubt that it was her daily intercessory prayer which led to my eventual acceptance of the Gospel. I accepted Jesus as my Lord and Savior at thirteen years of age while attending a revival at my Granny's church. My call to pastoral ministry came the next year while working with Rev John Andrews to earn the Boy Scouts' God and Country award. Unfortunately, at that time there was not anyone in my life to help me interpret or nurture that call.
After high school I entered the U.S. Air Force and during the next ten years served in Colorado, Germany, Florida, England and North Carolina. I also earned my Bachelor's Degree in Management and learned the value of a focused and disciplined life. In 1988 I began a fourteen-year career with Delta Airlines working in the Technical Operations and Training Divisions.
In 1991 I met my wife Cathi whom God used to call me back to Himself and the Church of my youth. Through Cathi I experienced a new kind of love and began to grow again spiritually. Together we have sought to better understand our roles as children of God, husband and wife, father and mother, friend and companion. In October 1994, during my Walk to Emmaus retreat I found a burning desire for Christ, to help others know Him and to encourage them in their spiritual growth. Then in the summer of 1999 while listening to a sermon by Rev. Gene Golden, I again felt the call to pastoral ministry and spent the next two years preparing to leave the corporate world and seek ordination.
I was first appointed as a United Methodist Pastor in December 2001 as the Associate Pastor of Hope Church in Dallas, GA. Two years later I was appointed as a Student Pastor at New Hope UMC in Locust Grove and completed my Masters of Divinity studies at Candler School of Theology. In 2006 Cathi and I were appointed to the New Georgia Community in south Paulding County to start a new United Methodist Church. This was the most intense and gratifying times of my ministry to that point. Five years after founding Fellowship Church I was appointed to Dalton FUMC to lead the contemporary worship, missions, and outreach ministries. While in Dalton I was fortunate to be accepted to Doctor of Ministry program at the Beeson Center for Biblical Preaching and Church Leadership at Asbury Theological Seminary. In the last year of my doctoral program I was reappointed (not the most convenient timing, right) to Trinity UMC in Rome where I have served as Senior Pastor for three years before coming here to Canton.
Cathi and I have a son, Cortner Quinn, and daughter, AnnDee Quinn Neal who is married to Joey. We also have two grand (best ever) daughters, Emma and Avery, who we have taken camping a couple of times a year since they were born. Beside camping, we enjoy cycling, kayaking, boating, white water rafting, hiking, and good food. My dream car is a '67 Shelby GT 500 Mustang.
Whew! That is enough for now. Maybe I could buy you a cup of coffee and hear about your life.
Kenny