About Kelly Beckley
Rev. Kelly Beckley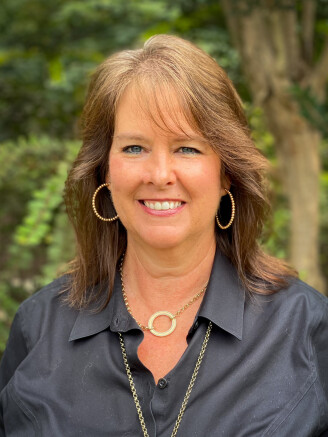 Here's a little bit about me. My husband, Mike, and I have been married for 35 wonderful years and we have 3 "children." Jaclyn, our oldest daughter, lives in Georgia and is a sales rep. She is a UGA grad and an equestrian. Shane is a missionary for Dunamis Foundation in Ecuador that rescues girls from human trafficking. He enjoys playing the guitar and spending time outdoors. Jill, our youngest, is a senior at UGA. Go DAWGS!! Mike and I met at UGA and are both graduates so our blood runs red….and black! (I realize I may have just lost a few of you with that one!)

My undergraduate degree is in Interior Design and I worked in the commercial and residential design business until 2005 when I received the call to full-time vocational ministry. I received a Master of Divinity from Candler at Emory University and was appointed to Creekside UMC in 2013 (I was on staff there beginning in 2005). Mike is retiring after 33 years as a Business teacher at South Forsyth High School. He coached wrestling for 25 years. He was a 2 time state champion in High School and wrestled for UGA back in the day when it was still a varsity sport there.

In our free time, we enjoy camping, traveling, mission work, cooking, tennis, cheering on the Dawgs and anything that involves the beach!

I love Christ's church and have a deep desire to help people find purpose and joy in being a follower of Jesus. God is clearly working in the life of the Church and I look forward to all He will accomplish as we partner together to strengthen and further His Kingdom here at CFUMC.
Please let me know if you have ideas of how we might best continue the good work that is being done here. You have my promise that I will do all in my power to shepherd and care for you and to help lead us into a great future.

In the meantime…. "I will thank my God every time I remember you, constantly praying with joy in every one of my prayers for all of you, because of your sharing in the gospel from the first day until now. I am confident of this, that the one who began a good work among you will bring it to completion by the day of Jesus Christ." Philippians 1:3-6

Many blessings,

Pastor Kelly