Sharing Life • Sharing Christ • For Others

We believe that God has a place for everyone in His story, and He wants to uniquely use your gifting and talent to Share Christ with others so that everyone will find hope-filled life in Christ.


---

Get Involved

We have several volunteer ministry opportunities and would love to help you get plugged-in with one of our Serve Teams! Please let us know your interest by filling out one of the online forms below.


Children / Youth Volunteer Ministry | Opportunities to Serve
---

We are a Safe Sanctuary Compliant Church

Jesus said, "Whoever welcomes [a] child … welcomes me" (Matthew 18:5). Children are our present and our future, our hope, our teachers, our inspiration. They are full participants in the life of the church and in the realm of God.
God calls us to make our churches safe places, protecting children and other vulnerable persons from sexual and ritual abuse. God calls us to create communities of faith where children and adults grow safe and strong. (From The Book of Resolutions of The United Methodist Church – 2000, pp 180-181. Copyright © 2000 by The United Methodist Publishing House. Used by permission).
Thus, in covenant with all United Methodist congregations, Canton First UMC has adopted a Safe Sanctuary Policy (Click Here to View the PDF) for reducing the risk of abuse of children, youth, and vulnerable adults in our church. It is the policy of Canton First United Methodist Church that all employees, volunteers, visitors, members, children, youth, and vulnerable adults be treated with respect, in an environment free from abuse, intimidation, humiliation, or insult. This policy's purpose is to demonstrate Canton First United Methodist Church's absolute commitment to the physical safety and spiritual growth of all the children, youth, and adults of the church.



---



Kevin and Melissa Moore
Hospitality Team and Student Ministry Volunteers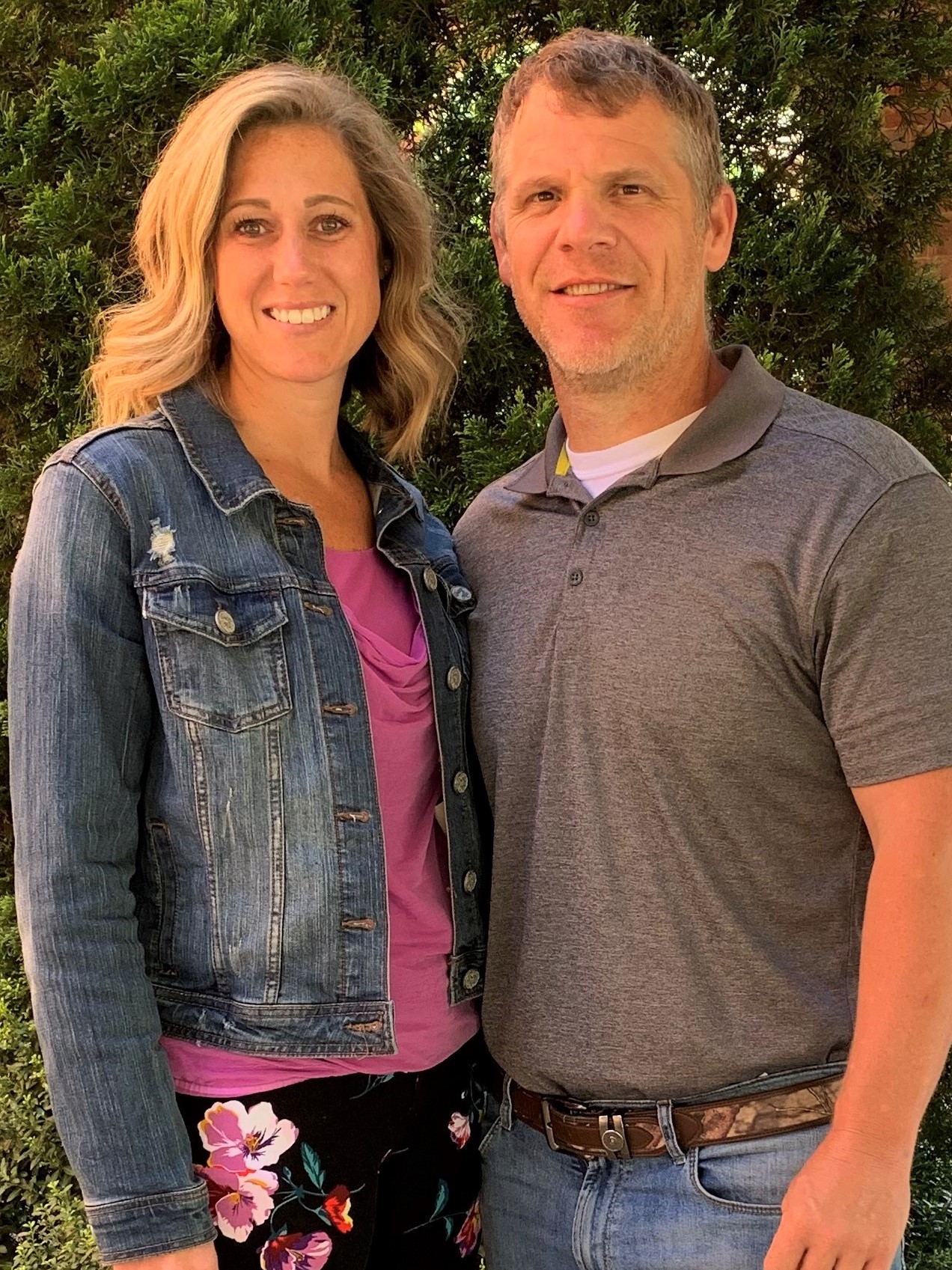 As part of our Hospitality Team, Kevin and Melissa Moore volunteer Sunday mornings and also with the Middle and High School 247 Student Ministry. Kevin has served in the Fire Service for 22 years and is currently the Assistant Fire Chief at Dobbins ARB. He enjoys hunting, fishing, and relaxing with the family. Melissa currently works for the Department of Community Supervision, having graduated from Valdosta State University in 2008. She enjoys spending time with their children and relaxing by the pool. Kevin and Melissa have 8-year-old twin daughters, Ayva and Kymilee, and a miniature dachshund of 12 years.
Melissa and Kevin believe it is important to volunteer at Canton First because it is their way of serving. "We feel it's sometimes not just good enough to go to church...we feel like you have to serve to continue the mission of knowing and serving Jesus. If God calls you, you have to respond."
For Kevin and Melissa, an especially meaningful part of volunteering is the youth witnessing them serving in the church. "For us, I believe a meaningful part of volunteering is the fact that the youth see us volunteering and that could help them in the future. Our kids also see us involved in the church, so one day they will grow up doing the same. It is important to us to be positive role models." Kevin and Melissa also shared that volunteering with Student Ministry helps them stay accountable in studying the word and learning more about Jesus.
Through volunteering, Kevin and Melissa have enjoyed getting to know their church family. "For the longest time we would see people but never talk to them. Now we know and have met our church family through volunteering."
A few fun facts about Kevin and Melissa
Favorite Ice Cream:
Kevin: Butter Pecan | Melissa: Chocolate
Favorite Sports Team
Florida State Seminoles
Favorite Bible Verse:
Philippians 4:6
Previous Volunteer Spotlights


March 2021 - Glenn and Kathy Hansen
Hospitality Team Members
February 2021 - Linda Perry
Connect and Life Groups Coordinator