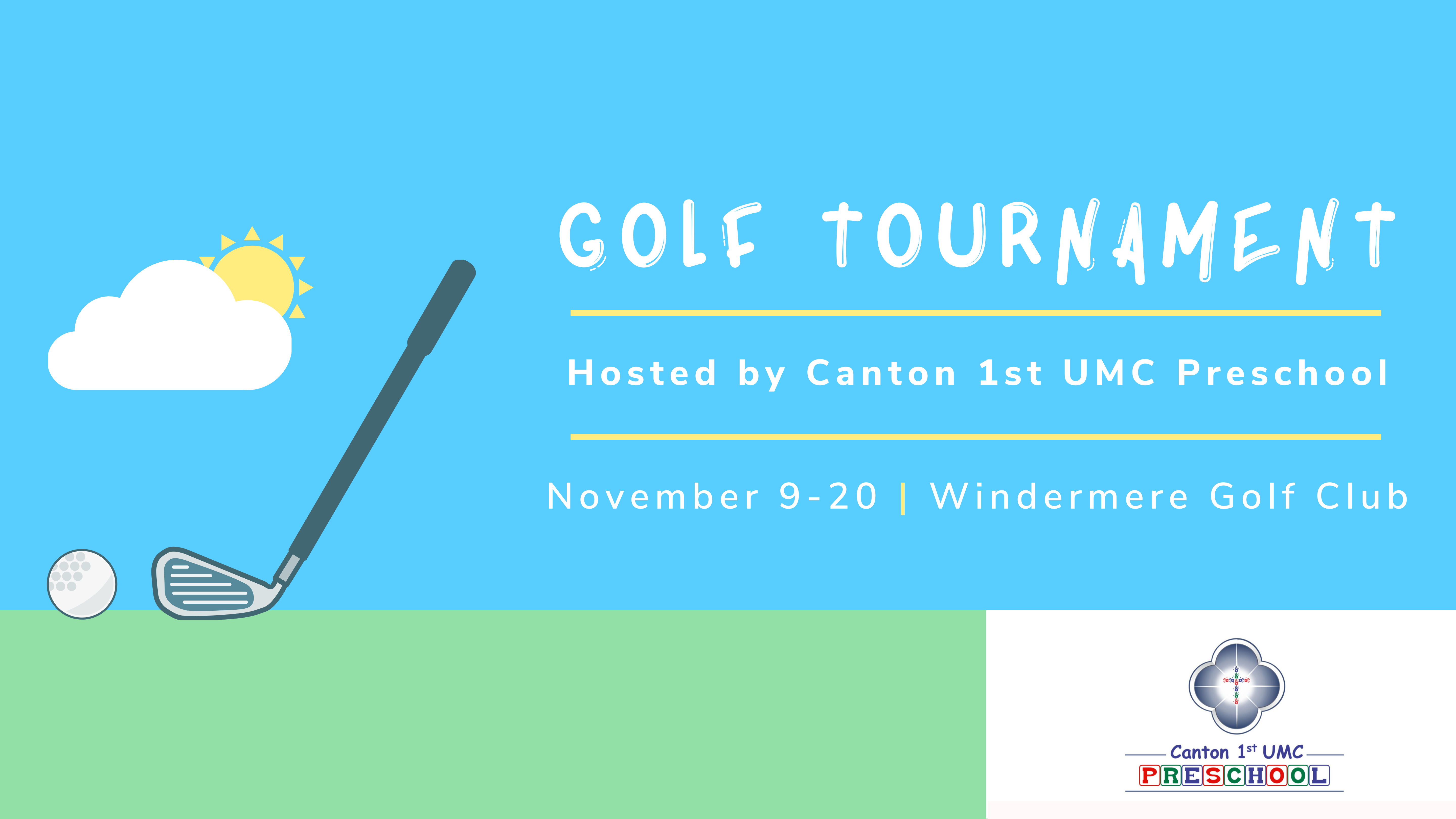 Canton First UMC Preschool is hosting a socially distanced Golf Tournament at Windermere Golf Club, November 9-20, to raise funds to support the preschool and provide opportunities and resources for the continuing enrichment and education of young children.
Golf tournament registrations will open September 10 and close October 25. The cost to participate in the event is $100 per player and will include a meal. Tournament registration is limited. Be sure to register soon to secure your spots.
The Format will be a four-person scramble, scoring will be taken care of by the Golf Club through Golf Genius. This is a great opportunity to gather your group of four, play golf, and fellowship with friends!
To register, please click the 'register now' button below. Once registered, you will receive a confirmation email in the following days which will include a player voucher. Once received, call the Windermere Pro Shop at (678) 513-1000 x 1 to set-up your tee times between November 9-20.
The tournament awards ceremony will be held virtually via Facebook Live on the Canton First UMC Preschool page (@CantonFirstUMCPreschool) at 6:00PM on November 20.
1st Prize: Plaque & each player receives a free game voucher for a team of 4
2nd Prize: Small plaque and golf accessory
Thank you so much for supporting the preschool and your interest in the event! We would love for this to be a highlight of your 2020.
Sincerely,
Canton First UMC Preschool
*Windermere Golf Club is located at 5000 Davis Love Dr, Cumming, GA 30041.