2 YEAR OLD TEACHERS
2 Year Olds (Monday/Wednesday and Tuesday/Thursday)
Room 113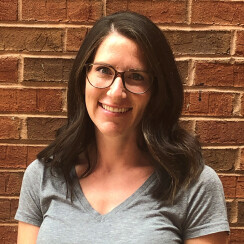 Lead Teacher: Casey Miller
Casey graduated from Kennesaw State University with a degree in Middle Grades Education with her focuses in mathematics and language arts. She has been working with children on an educational level since 2006. After having her first child, Casey discovered her passion for helping young children develop and ended her time in middle grades education and began her journey at at CFUMC preschool. Casey has been at CFUMC preschool since 2014 and all 3 of her children have attended the preschool. Casey loves developing meaningful relationships with the children and seeing how each child has a unique personality that shines through as the child's confidence grows.
Assistant Teacher: Melanie James
Melanie practiced as an Orthopedic Physician's Assistant in the Marietta area for 11 years, before moving to the North Georgia area in 2017. She is the proud mother of two amazing sons, and she and her youngest, Chase, consider CFUMC their spiritual home. She especially loves music and craft activities with the children, and is looking forward to an amazing year!
---
2 Year Olds (Monday/Wednesday and Tuesday/Thursday)
Room 115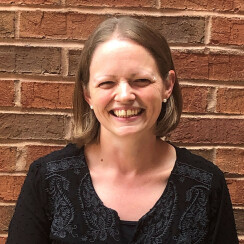 Co-Lead Teacher: Jessica Rice
Jessica has a degree in Health Education and has been working with children since 2004. She has been with CFUMC Preschool since 2021. She has three children of her own. Her favorite part of working with children is watching them learn something new and the joy they show.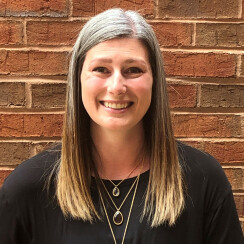 Co-Lead Teacher: Kim Winfield
Kim is a mom of three who has worked in childcare since 2005. This is her first year teaching at CFUMC Preschool and is SO excited to join the preschool after having a child go through the school and enrolling her son this year. Her favorite thing about teaching is getting to know each individual child and finding what makes them light up inside.