SENIOR ADULTS
Our Senior Adults continue to be some of the most active people in our church. Why? We have a spirit that is unshakeable. We continue to open our hearts and minds to the love of God. Because we have activities, classes, events and missions designed specifically to meet our seniors' needs. So if you are 55 plus and proud of it… join us!
What's new in the Senior Adult Ministry for 2020?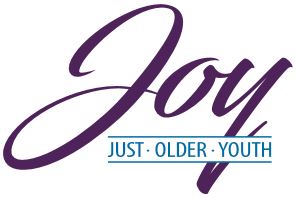 We have added JOY (Just Older Youth)! Joy is a new, upbeat name for our fantastic "youth" who enjoy Fellowship Hall events, day trips and lunch bunch trips. Our "youth" grew tremendously in 2019 with many trips wait listed. Additionally, our Fellowship Hall events were highly attended with plenty of space for everyone!
We hope you will enjoy all of our Quarter 1 Events. Don't delay... register today.
Your JOY committee members:
Charm Derrick, Gail Sams, Shirl Baggett, Pam Stark and Susan Weiland

UPCOMING JOY EVENTS


BINGO is B-A-A-A-CK

Thursday, January 16th

Start 2020 off with a sandwich from Newk's, chips, dessert and drinks followed by Bingo games and fantastic prizes. Fellowship Hall doors open at 11:30.

You must RSVP to attend via the SAM website or Anne Taylor.

RSVP Deadline: Thursday, January 9th.
Southern Museum of Civil War and Locomotive History followed by lunch at Henry's Grill

CLOSED - EVENT FULL
Wednesday, January 22nd
Enjoy a docent led tour of the General locomotive (Great Locomotive Chase 1862), an impressive Civil War collection, and the Glover Machine Works. Lunch follows at Henry's. No cost for museum; lunch is on your own. Vans leave at 9:30 and return by 2 at latest. Only 28 seats available.
CFUMC attendees only until January 15
Open Registration begins January 16
Register via the SAM website

Be Our Valentine Party

Wednesday, February 5th

Surprises, plenty of fun, and door prizes are planned for our JOY guests. Door prizes too! Join us at the JOY group as we enjoy a catered lunch of baked ham, vegetables and desserts. Fellowship Hall doors open at NOON. You must RSVP to attend.

RSVP Deadline: Wednesday, January 22nd.
Register via the SAM website or Anne Taylor.
Ponce City Market and Lunch Within the Market
CLOSED - EVENT FULL
Thursday, February 20

The historic Sears Roebuck and Co building in Atlanta is now Ponce City Market. Let's check it out! Look through the shops, choose a restaurant for lunch, or enjoy some people watching. The day is yours. Vans leave at 9:30 and return by 3 at latest. Only 28 seats available!
CFUMC attendees only until January 31
Open registration begins February 1

Register via the SAM website
Thursday, March 12th

March is JOY Mission Month. Let's pack hygiene kits for residents of Angel House followed by assorted sandwiches from Honey Baked Ham, chips, dessert, and drinks. JOY will provide everything for the kits. Fellowship Hall doors open at 10.
Angel House: "Giving Girls Roots. Giving Girls Wings." Angel House provides shelter, life skills, educational assistance, and clinical services to give our youth the best shot at a successful future.
We will have a collection box and ask that you contribute with items appropriate for girls ages 12-21. We will get the most current needs from Angel House and email to you a couple weeks ahead of event.
RSVP via the SAM website or Anne Taylor
CLOSED - EVENT FULL
Thursday, March 6

Tickets: $15
Enjoy a guided tour; learn about the largest movie palace in the Southeast. Lunch follows at Mary Mac's, "Atlanta's Dining Room" for over 70 years. Vans leave 9:45 and return around 3.
Registration for CFUMC attendees until February 29
Open registration begins March 1
Payment is due at time of registration and is your confirmation that you have a seat on the van! Place checks in SAM mailbox in the workroom. Only 28 seats available.
Register via the SAM website.
To register for all JOY events, contact Susan Weiland at

.




Check back for later for Quarter 2 updates for 2020!


ONGOING


ON SUNDAYS:
Worship and Spiritual Growth Groups – Start the week off right with Sunday morning worship and small group study. Early Service at 8:30 AM in the Chapel, Contemporary Service at 9:30 AM and Traditional Service at 11:00 AM in the Sanctuary. Spiritual Growth Groups at 9:30 AM and 11:00 AM. Click here for a list of Spiritual Growth Groups.
ON MONDAYS:
Hands for God Needlework Group meets in Room 126 from 10:00 AM -12:00 noon on the first and third Monday of each month (except holidays). Hook and needle artists of all kinds, ages, sizes, and skill levels are invited! Patterns are suggested for prayer shawls, "lapghans," hats, cross-stitch bookmarks, care bears and other cuddle creatures to donate to those in need in our local community. Use one of these, or one of your own; be as creative or simple as you want. There are no deadlines or pressure. Feel free to bring your personal project to join in the fun! If you don't knit or crochet, we need Finishers to stitch on labels and tie on tags; no needlework skill is required! Attendance is not required to donate items. We also need yarn - full or partial skeins. These can be dropped off in the bin marked "Hands For God" located in the stairwell. Leader: Elaine Stegall.
Book Hens meets at 6:30 PM on the first Monday of the month, January—November, in room 119. September meetings are on the second Monday. Each month we read a different book, selected from a variety of fiction and non-fiction works, and come together to discuss what we've read. Leader: Carol Rowe.


ON TUESDAYS:
Hilltop Strummers Dulcimer Group – On Tuesdays the Hilltop Strummers get together to create joyful music with their mountain dulcimers and a variety of other string and percussion instruments! Throughout the year, this group plays for other church groups, assisted living facilities, and civic associations. The String Band meets in the choir room from 12:00 – 2:00 PM, and the Strumalongs meet in Room 126 from 1:00 – 2:00 PM. Both bands come together to practice in Room 126 from 2:00 – 3:00 PM. Leader: Patsy Jordan.

S.A.M. Crafting with Jean - All classes are the 2nd Tuesday of the month in the Prayer Room from 10:00 AM - 12:00 noon, except December. Please bring scissors, a ruler and tape to each class, all other supplies will be provided. In every class we learn new crafting techniques and make at least two cards per class. Cost: $5.00 per class. Leader: Jean Garner.
SENIOR ADULT COUNCIL


The Senior Adult Council of Canton First UMC is made up of dedicated, hard-working individuals whose main purpose is to serve the needs of the Senior Adult Ministry. The Council consists of appointed representatives who meet to discuss, plan, and make decisions regarding activities of interest to our senior adults, including programs, events, trips, and community service.
We welcome your suggestions and comments.
CONTACT US